Dolan Twins – Biography
Dolan twins are now becoming famous all over the world. We know most of you know about them. But, are you aware of their life journey?
Dolan twins are two American comedians. We will bring you some of the most exciting facts about the Dolans. On the other hand, we will also get you about some of the stories you may not be aware of them.
The early life of Dolan Twins
First of all, do you know the real names of the Dolan twins? Ethan Dolan and Grayson Dolan are the real names of the Dolans.
They were born on 16th December 1999 in New Jersey of the United States of America.
It is said that Grayson Dolan was 20 minutes older than Ethan Dolan. Sean Dolan and Lisa Dolan are their parents. Cameron Dolan is their elder sister.
On the other hand, their zodiac sign is Sagittarius. Their sign well matches their abilities too. They are adventurous and philosophical like a typical Sagittarius.
Apart from that, they attended a school in New Jersey and completed higher education there in 2017.
Career life of Dolan twins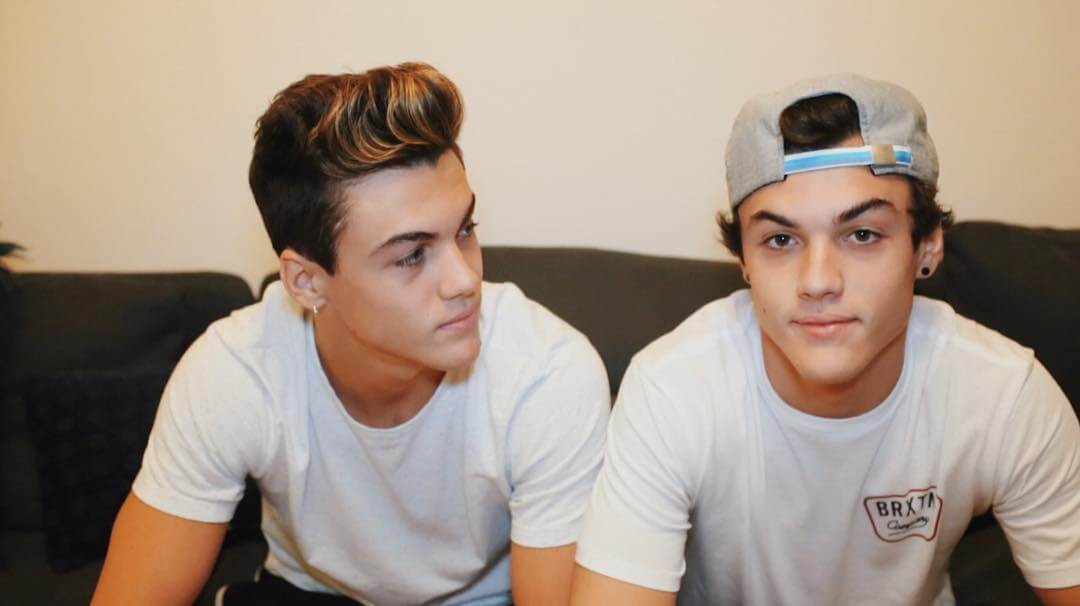 We will now look at some of the main highlights of the career life of the Dolan twins. Some of the facts about their career life are interesting. So, we want you to keep your focus on every fact.
So, let's the journey of career life Dolan twins.
As you all know, the Dolans are well known as comedians. They started their journey by establishing a social platform. It was "Vine."
Then, they started to publish videos on YouTube. On the other hand, the duo posted a video about themselves in December 2017.
Apart from that, they also got engaged In a Twitter advertisement about stickers. Next, they posted a video saying "Bye For Now" in March 2018. This video got viral as this was the last video they posted before taking a break from YouTube to enjoy further and evaluate their lives.
Many thought that it was the end of the journey for the Dolan twins. But as promised, after their short break, they resumed their work again.
Then, Dolan twins joined hands with famous YouTubers James Charles and Chamberlain. After that, they formed the world-famous "The Sister Squad."
This got popular throughout the world, and many started to follow the Dolan twins.
Dolans dad cancer
The year 2019 was not a good year for the Dolan twins. They lost their father, Sean Dolan, on 19th January 2019 because of cancer.
Sean Dolan was a teacher, principal, coach, and mentor too. His willingness to help others made him a reputed person in society.
But, he got diagnosed with a rare stage 04 esophageal cancer in 2016. Sadly, it took away his life in 2019.
Later Dolan twins showed their gratitude to their father by posting a video named "It's time to move on." This whole video contains the life story of their father, and they talk about the grief about their father's death.
On the other hand, they started to help more cancer patients and cancer awareness activities after this incident.
Following are some of them,
Support to travel cancer patients to quality treatment centers irrespective of the distance.
Providing funds for cancer research activities.
Helping to develop the treatments and drug types that helped their father to extend his life.
Providing counseling services to cancer patients and families who lost their loved ones due to cancer.
Dolan twins net worth
Can you imagine the net worth of the Dolan twins? It is $6 million as of 2021.
Just think about having this amount of money at the age of 22. Isn't it amazing?
On the other hand, they could achieve all these due to their talent and skills. Apart from that, as described earlier, they also help people make their lives better somehow. This needs to be appreciated.
On the other hand, they also over $1 million through their affiliate marketing programs too. In addition, they also a considerable amount of money through advertisements and paid promotions as well.
Dolan twins height and weight stats
All of you want and love to know about the personal stats about your celebrity. Now, we will bring you some of the physical stats of the Dolan twins.
Dolan twins are 05 feet and 11 inches tall. On the other hand, both of them weigh about 78kg.
Apart from that, they have brownish eyes and have brown hair. In addition, their US shoe size is 11. As in many other celebrities, they too have tattoos on their bodies.
Are Dolan twins still single?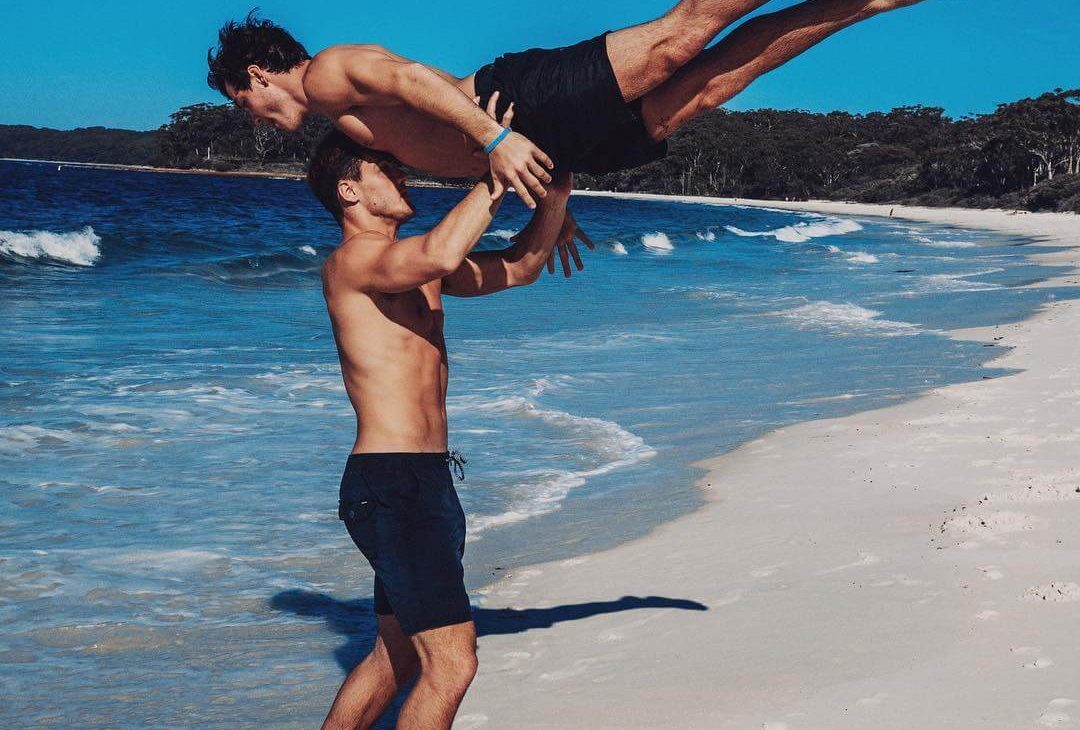 Yeah, we know all of you wanted to know about this more than any other else. First of all, the Dolan twins have not announced anything about this yet. But as always, we found some interesting facts that you would love to know through some reliable sources.
Ethan Dolan has dated either Meredith Mickelson or Emma Chamberlain. On the other hand, Grayson Dolan has connections with Sofia Olivera and Chloe Alison. We will update you more about this in the future and soon as we receive some other reliable information.
Awards of Dolan
Dolan twins maybe only 22 years old. But, they have already won awards in the following Teen Choice categories.
The Choice Web Star: Male (2016/2018)
Choice Comedian (2016/2018)
Choice YouTuber (2016)
How well do you know the Dolan? The Quiz
Do you know all about your biggest star, the Dolan twins? Then try out this quiz to see how well you know about them. On the other hand, you can also refer these questions to the Dolan twins fans to get an idea about their actual knowledge of the Dolans.
01. Birthplace of Dolan twins?
New Jersey
California
New York
Arizona
02. What is the shoe size of the Dolan twins?
03. What is the weight of the Dolan twins?
73
80
78
75
04. What is the hair color of the Dolan twins?
Put your answer Comment below.
Summary of Dolan Twins – Biography
We have provided some vital facts about the Dolan twins through this article. On the other hand, we hope that you got to know many more facts you wanted to know through this.
Initially, we highlighted some of the basic information about their family life. There we go to know about the sudden demise of their father due to cancer.
Apart from that, we also got to know so much information about their career life and physical stats.
In addition, we highlighted some of the achievements of the Dolan twins and secret facts about their personal life.
We all got to know about their corporate social responsibility activities through this article. Their father's death prompted them to help and provide affection, especially to cancer patients and their families.
So, we all wish the Dolan twins to achieve more success in the future and urge them to continue their social welfare activities.
I invite you to read these articles as well